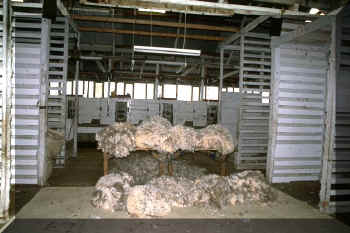 FALKLAND ISLANDS
North Arm
The North Arm Farm is located on East Falkland Island, At 284,000 acres, with 75,000 sheep, North Arm is one of the largest sheep farms in the Falklands, with a traditional collection of Camp houses and farm buildings in the settlement. There is a social club open to visitors, and a store where provisions can be bought.
There is good mullet fishing in the creeks around the settlement, and there are several areas around the coast where wildlife can be seen, including penguins and a variety of freshwater birds.
For the adventurous, overnight in one of the cottages and spend a full day with your local guide and 4x4 on an off-raid trip to Bull Point - great scenery, gentoo penguins and a host of other birds on small inshore ponds. On the southern coast lies of the wreck of the Graigie Lee, a British iron barque wrecked in 1879. THis is also a great opportunity to see several good examples of shepherds' houses and to learn about the way people live in camp. Think of this as a "pioneer and off-the-beaten track" experience.